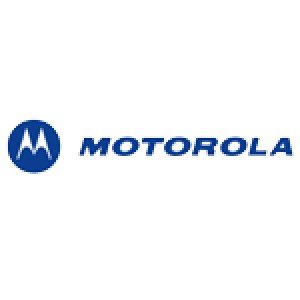 Brand:
Motorola
Product Code:
MOTOALLUNLOCK
Availability:
In Stock

0 reviews
Write a review
IMPORTANT: Before request a code for Mototola, please read the below description:
Delivery time: 1-3 working days
>> Cliick Here to learn how to find the Motorola Unlock Code Entry Instructions
Supported Motorola Models:
ATRIX, ATRIX 4G A1200, A1200E, A1200R, A1210 A1600, A1680 A1800, A1890 A3000, A3100 A6188, A6188+, A6288, A668 A728, A732, A760, A760i, A768, A688i, A780, A780G A810, A840, A853, A860, A956 AURA R1, Begonia, Defy E1, E11, E2 E375, E380, E398 E6, E680, E680G, E680i, E6E, E8 EM30, EM325, EM330, EM35, EX128 JADE K1, K1i, K3 L6i, L7, L800t MB200, MB300, MB501, MB502, MB511, MB520, MB525, MB860, ME501, ME511, ME600 MG1, MPX, MS500W MT710, MT716, MT720, MT810 Nemo W PS Tool, PZ409 Q11, Q8, Q9H R1 T189, T2288 T720, T720i, T722i U6, U9 V150, V171, V188, V220, V226, V235, V3, V300, V303, V303P, V360, V360i, V3688, V3i, V3RE, V3X, V3XX, V400P V500, V501, V551 V6, V60, V600, V600i, V60i, V635, V66, V66 HK, V66 HKCS, V66 PRC, V70, V750 V8, V8 2G, V80, V8088 V9, V998++, V998c VE538, VE66, VE66 LX, VE70, VE75, VU20 W7 XT610, XT701, XT702, XT711, XT720, XT800, XT800w, XT806 Z3, Z6, Z8, Z8m, ZN200, ZN300, ZN5, ZN50.
Please DO NOT request code for these Motorola:
- Motorola Atrix 4G, A45ECO, A853,
- Motorola Defy, Flipout,
- Motorola EM30, EM35, E8,
- Motorola K1, K1s, and all other variants of K1
- Motorola MB200, MB501, MB502, MB508, MB511, MB525),
- Motorola Q, Q Global, QA1, QA2, QA4,
- Motorola U9,
- Motorola V3I, V8, V9, V9X,
- Motorola Milestone XT720,
- Motorola ZN5, Z6.
Because you WILL GET A WRONG CODE. There is nothing we can do to help you in case you add this way since our provider will not refund or check these codes. The problem with theses phones is that the operator will change the codes from the defaults and the factory default codes will be wrong. The only way to get the unlock code for these models is to add them by operator, as long as the operator is supported by unlockbase.
Don''t request code for Rogers, AT&T and T-Mobile USA as 100% of code are Not Found for these two Networks.
Note : There could be unexpcted Delays in rare occasion so patience is requested
Alert : Incase the provided unlock code doest not work u need to follow the steps mentioned below
1 : Imei+Model+Network Locked
2 : Video Proof ( Youtube only)
Send an email to info@myphonecard.couk , we wil review your request and have answer for you to the earliest.
Write a review
Note:
HTML is not translated!